Collins student Ava Osowick played two roles in the 15th century The Second Shepherd's Play presented by IU's Medieval Studies Institute.
The 15th-century The Second Shepherd's Play drew an audience of students and faculty to Collins Dining Hall for two performances December 6 and 7. Two Collins students had a part in the production: Sophomore Ava Osowick played a devious shepherd's wife as well as Mary, mother of Jesus. Sydney Weber was a member of the production team. As described in the Bloomington Herald Times review, "Collins' production, sparsely staged and mostly read from hand-held scripts, included, according to the narrator, freshman, graduate students, actors with much experience, and those with none."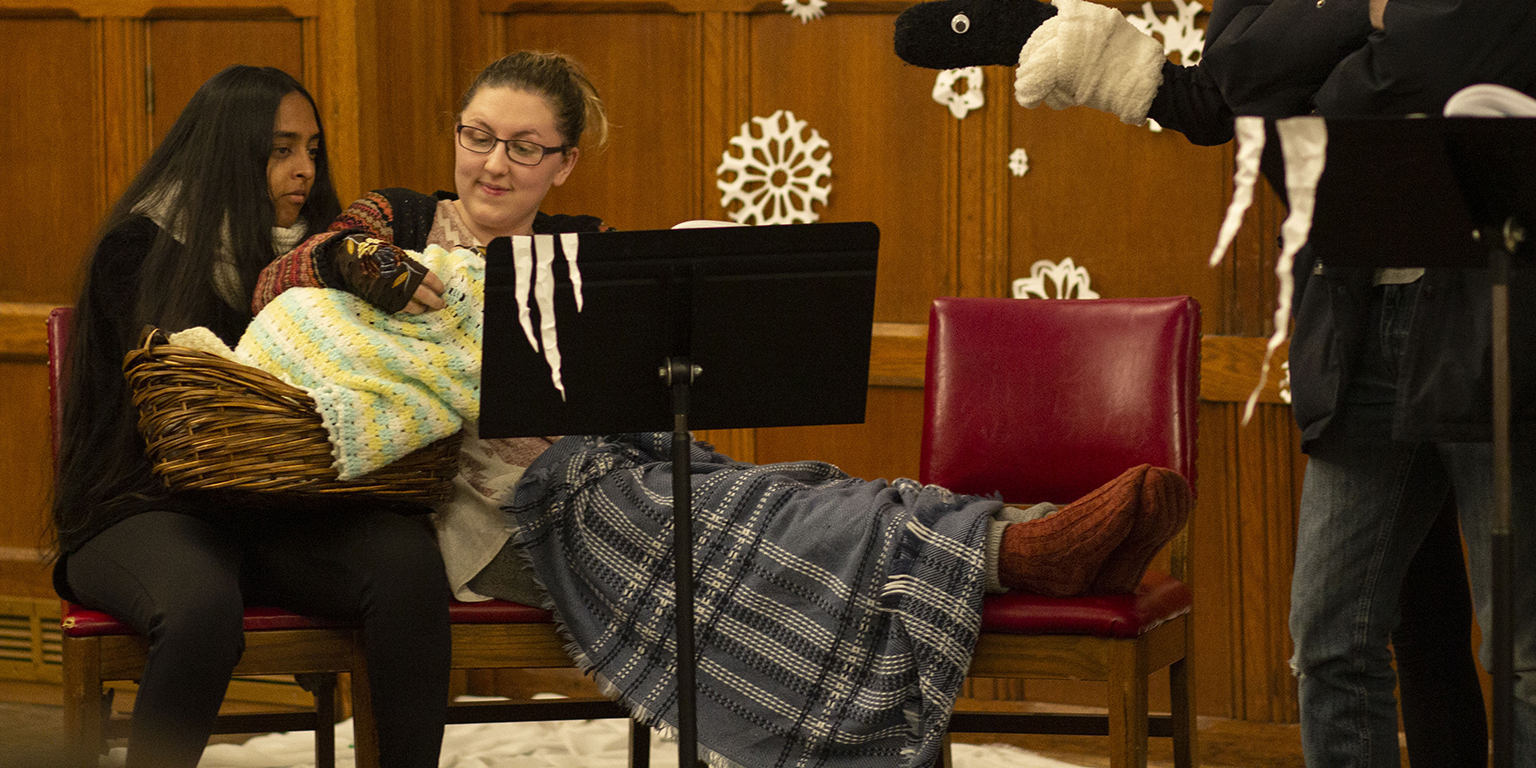 The play, which is a humorous reimagining of the Christmas story involving a stolen sheep that is passed off as a human infant, was presented in a new translation from Middle English by IU Professor of Comparative Literature Rosemarie McGerr. Professor McGerr and the Medieval Studies Institute chose Collins Dining Hall because the atmosphere of the historic space evokes the kind of great hall where such plays might have been performed 600 years ago.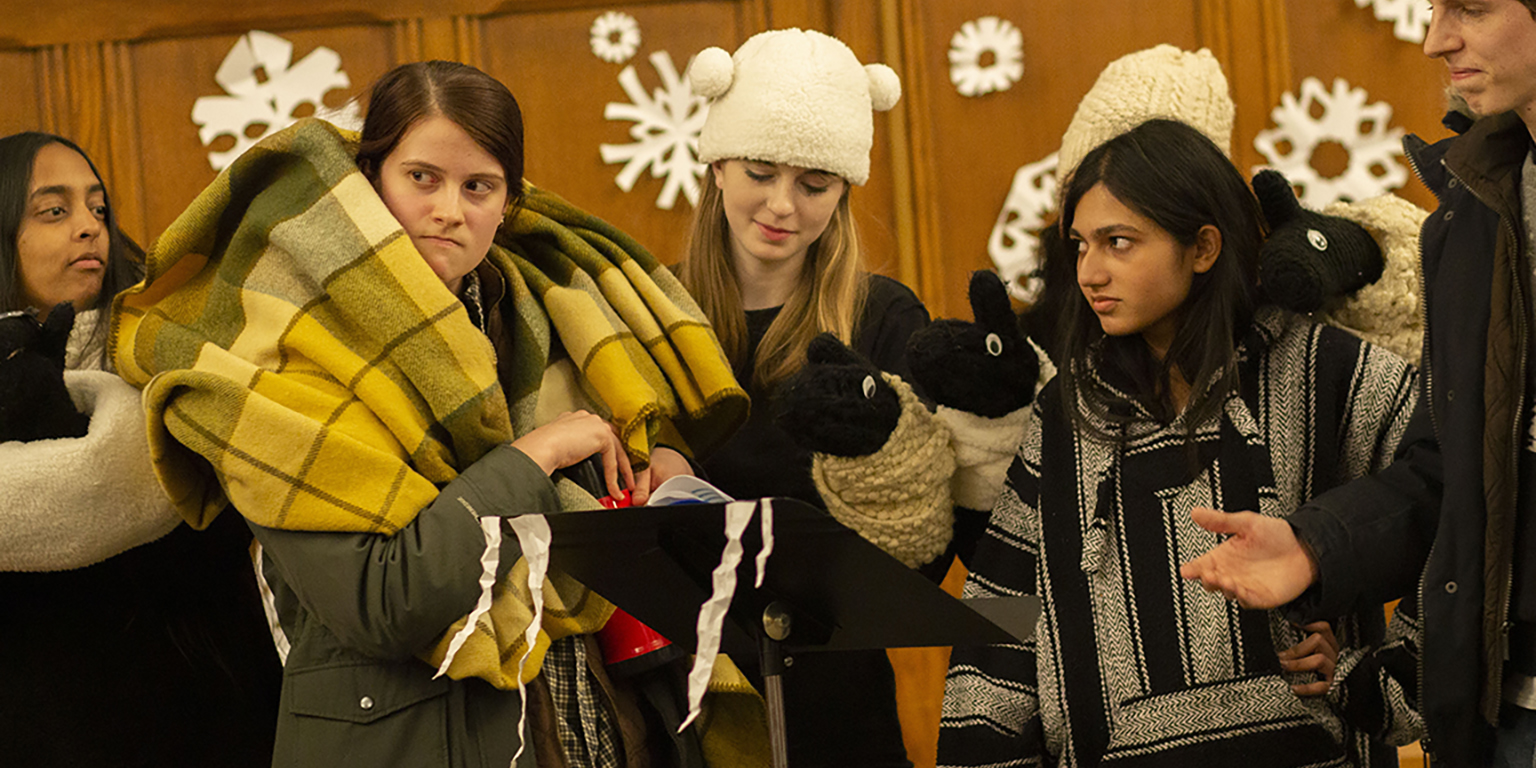 Check out more photos of the play taken by McKenna Conway on our Facebook page.
Read a review in The Herald Times (subscription required)